Introduction
At one time, mothers sterilized baby bottles by boiling them in water then letting them air dry. It wasn't complex but it was time-consuming, and if you didn't do it just right, you'd have to start all over and do it again. These days, however, things are different. In fact, you don't even have to do much yourself to sterilize your baby bottles, because there are UV sterilizers and steam sterilizers that will do the work for you.
UV and steam sterilizers are devices that you essentially just place the bottles in, then you set a timer and forget about them. Not only is it easier than the old-fashioned way and less time-consuming, but it also does a much better job because it gets into all of the nooks and crannies to make sure the job is done to perfection.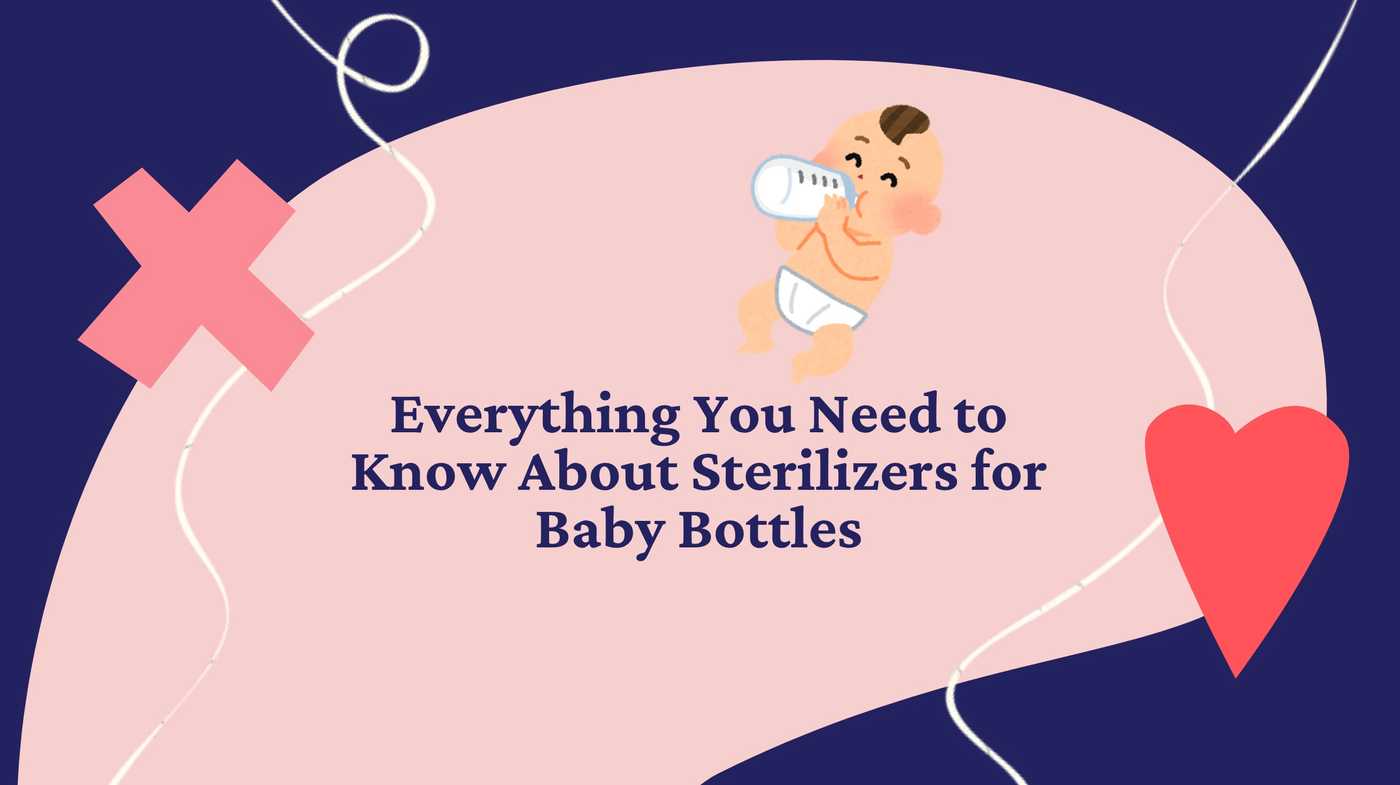 How Do You Sterilize Baby Bottles?
Whether you choose a UV sterilizer or a steam sterilizer for your baby bottles, the process is roughly the same. Most of these devices look like large boxes or crates and they work via either a UV sterilizing light or a steaming unit. The UV devices are made to shut the light off as soon as the top part opens the partway to protect your eyes from the UV rays, which can be harmful.
To operate either type of sterilizer, you simply place the bottles and bottle tops inside of the unit and press a button. The sterilizing itself can take anywhere from a few minutes to about 20 minutes, not including drying time. Each device will have instructions telling you how long to leave the bottles in the sterilizer, but the fact that you can go off and take care of other tasks while the sterilizer does the hard work for you is a big drawing card for these products.
Both UV and steam sterilizers can have other capabilities as well, such as the ability to dry and descale the bottles, the latter being especially useful if you live in a place that has hard water. They are also great devices to own because they are usually large enough to sterilize other items, such as your cell phone, keys, jewelry, and even other baby items.
UV Sterilizer Versus Steam Sterilizer for Baby Bottles
If you're trying to decide between a UV sterilizer and a steam sterilizer, it's best to compare several different aspects of each one. These include:
Convenience: both sterilizers are convenient because they both work with the touch of a button, but if you're trying to decide which one is right for you, you might want to research the amount of time it takes to sterilize your items if that is important to you.
Cost: UV sterilizers usually cost more than steam sterilizers, but you should also keep in mind that UV sterilizers usually accommodate many more items than steam sterilizers do. Steam sterilizers are usually made just for baby bottles.
Functions: both sterilizers offer a variety of functions besides just sterilizing, so look for the functions that are most important to you.
Size/Capacity: this category is subjective because both UV and steam sterilizers come in many different sizes and designs. As a general rule, though, UV sterilizers tend to be bigger than the steam types simply because they are made to accommodate a variety of items.
In the end, you'd do well to decide which features are most important to you and make your decision based on that.
Product Recommendations
If you'd like to research some of the best UV and steam sterilizers on the market today, take a look at the devices below.
GROWNSY UV Light Sanitizer Box
Bottle Sterilizer and Dryer Household Sterilizer for Baby Bottle/Toys/Clothes/Toothbrush/Beauty Tools/Tableware/Phone
99.99% +Cleaned | 4-N-1 UV Sanitizer | Large Capacity Case | MULTIPURPOSE | Intimate design
Given a 5-star rating on sites such as Amazon, the GROWNSY UV sterilizer can accommodate up to 12 baby bottles and kills more than 99% of bacteria, viruses, and germs. In addition, not only can you sterilize your baby bottles, but it can also accommodate sippy cups, toys, breast pumps, and much more. It even has a lifetime of more than 6,000 hours, which means it will be around for a very long time.
This UV light sanitizer is lightweight yet powerful, and it gives you 360-degree sterilizing capability thanks to the way the UV lights are placed inside of the device. It can dry your items very well because it warms up to 167° Fahrenheit to do so. In addition to all of this, the GROWNSY light sanitizer is reasonably priced at just under $160, and it can sterilize, dry, and even store your bottles if that's what you need it to do. It is truly a very versatile device.
VCUTECH Bottle Sterilizer and Dryer
UV Light Sanitizer Box | Kills Up to 99.9% of Bacteria & Viruses for Baby Bottle, Pacifier, Cup, Phone | Home and Office by VCUTECH
PROFESSIONAL 4 IN 1 UV STERILIZER | 4 MODES | REPLACEABLE UVC LIGHT | LARGE UV STERILIZER BOX
Not only does this sterilizer have a 5-star rating and a price of under $100, but it is also very large and can sterilize your bottles and other items in just 11 minutes. Fast and super convenient, it never has to be cleaned or descaled like the sterilizers that use steam, and it also operates using a lower power consumption than many other sterilizers do. It is especially large and, therefore, it can handle items such as cell phones, keys, jewelry, and much more.
This is also a very safely made sterilizer that is free of BPA, phthalate, and lead, so you can use it on your bottles and other baby items with complete confidence. The UV-C bulbs are replaceable, which means you don't have to throw away the unit just because the bulbs go out, and it offers more than 6,000 hours of run time, which means you'll be able to keep it for many years to come.
Philips AVENT Advanced Electric Steam Sterilizer
SCF291/00
Kills 99.9% of germs | Sterilizes in just 6 minutes | Contents remain sterile | With room for 6 bottles
This chemical-free sterilizer kills up to 99.9% of harmful germs and bacteria. Not only does it hold up to six baby bottles at a time, but it can accommodate sippy cups, breast pumps, and even baby toys. Best of all, it sterilizes in only six minutes and does all of the work for you. All you have to do is load the bottles, turn it on and forget about them.
This steam sterilizer can keep your bottles sterilized for up to 24 hours as long as you keep the device closed, and it accommodates AVENT bottles up to 11 ounces in size. You get an automatic shut-off feature for safety and speed, and its price of around $37 makes it affordable for everyone. Made out of polypropylene for extra sturdiness and longevity, the sterilizer is lightweight yet very powerful when it comes to sterilizing your baby items.
Hope Overseas UV-C Sterilizer Box
Portable cosmetic bag, XL Box, Extra Large Bag for Beauty Tool baby product 99.99% in 3 Minutes
specially designed UVC LED storage bag | Environment Friendly | Safe and effective | Safety performance enhancement
The UV light in this sterilizer gets rid of 99.99% of germs and bacteria, and it does this in only three minutes. Priced at just under $150 and made to clean other items besides baby bottles, this sterilizer is quite large and can accommodate keys, cell phones, clothing items, and silverware, among other items. It is also very well-made, with water-resistant twill polyester that can take a lot of abuse and keep on going.
This sterilizer box has gained a 4-star rating on sites such as Amazon and is super easy to use since it does all of the work for you. You can even use it as a lunch bag or small travel bag when it isn't being used as a sterilizer. It is tough, built to last, and has durable bi-metal zippers to make sure it stays tight and secure regardless of what you do with it.
Tips for Finding the Right Sterilizer for Your Baby Bottles
If you're not sure which type of sterilizer you should purchase, you can consider the features of each and once you decide which features are most important to you, you can start shopping for the right one. Some of the features you can look at include:
Price

Everyone has a budget, but sterilizers for baby bottles come in all price ranges, which means you should be able to find one you can afford.

Drying ability

Sterilizing bottles is one thing, but sterilizers that dry the bottles afterward can save you a lot of time in the long run.

Size

If you have limited kitchen counter space or wish to sterilize a lot of bottles at one time, for example, you'll need to consider how big or small your sterilizer should be.

Ease of use

Most sterilizers are easy to use, but you'll want to check this feature out before you make a final decision.
Conclusion
Choosing between a steam sterilizer or a UV sterilizer isn't that difficult once you know which features are most important to you. Although steam sterilizers tend to be a little less expensive than UV sterilizers, UV sterilizers usually have the capability to sterilize many more items. Both come in a variety of price ranges and with many different features, so it's up to you to decide which feature is most important to you.
The good news is that both types of sterilizers are high in quality, well-made, and built to last, so in the end, this is likely what will count most to you.
Recommend: Best 5 Sterilizers for Baby Bottle in 2020
Recommend: Everything You Need to Know About UV Sterilizers for Smartphone